Using T.38 versus G.711 whitepaper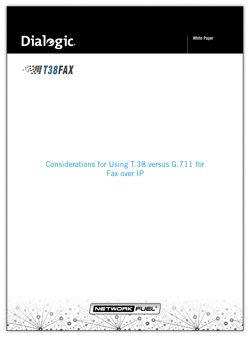 Introduction
Businesses migrating to Voice over IP (VoIP) often find it desirable to move their fax traffic onto the IP network as well. However, VoIP networks are, as the name implies, optimized for voice traffic, and businesses implementing a Fax over IP (FoIP) solution as part of their fax system can benefit from understanding their options for FoIP transport methods.
Considerations for Using T.38 versus G.711 for Fax over IP compares the performance of the two principal options for sending faxes over an IP network: T.38 fax relay and G.711 fax pass-through. This white paper describes the performance of these technologies under network impairments, such as latency, packet loss, and jitter. General considerations for network performance are also covered, and there is a section describing how metrics within the Dialogic® Brooktrout® Bfv API can be used to detect IP network impairments.
Find out more by downloading the white paper.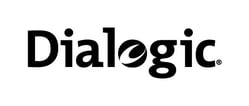 Dialogic inspires the world's leading service providers and application developers to elevate the performance of media-rich communications across the most advanced networks. Its time-tested industry-leading fax technology, delivers a broad range of fax and fax over IP (FoIP) products, which are supported by more than 60 software partners worldwide (as of 2015).